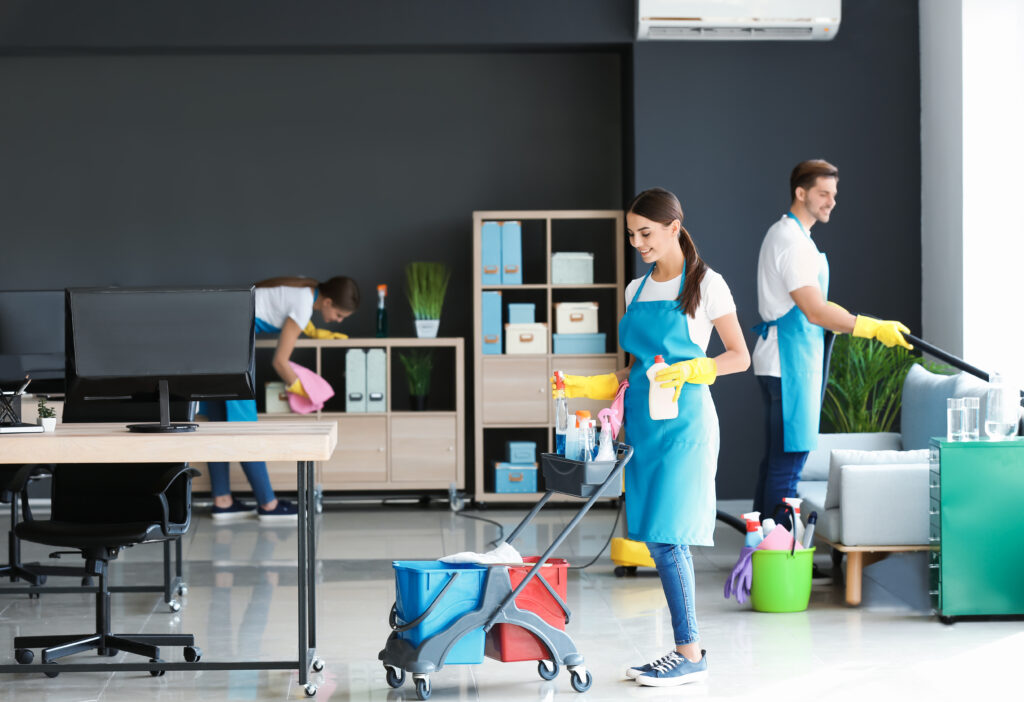 Cleaning within their offices is one of the activities that most favors the work environment, but usually, very little is taken into account, producing with this lack of attention, less efficiency in hiring staff and at the same time loss of potential customers for the company.
Not having adequate disinfection will cause us to be more susceptible to the spread of infections and the waste of cleaning materials and chemicals, generating higher costs.
That is why Wekleen, Inc, offers you, staff, with an excellent presentation, trained in the proper use of cleaning materials and chemicals, as well as in the appropriate cleaning and disinfection procedures, ensuring that your workplace will always be clean and disinfected.
You are attended by reliable personnel, who were previously investigated and selected as the best option from a group of people.
We design a customized cleaning program that will indicate the frequency of the activities that must be carried out daily, weekly, biweekly, and monthly, which will be carried out by our staff fully trained in office cleaning techniques and constantly verified by a supervisor.